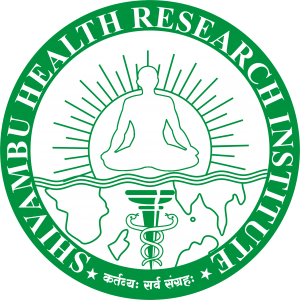 "Generosity consists not the sum given, but the manner in which it is bestowed" – Mahatma Gandhi
 By giving donation, join us in Creating the Future. The 'Anandkunj Holistic Health Home' is poised to make a significant impact in the field of integrative medicine. Your investment will help us create a more healing environment, achieve greater quality of life for patients, and develop a more effective health care system for our country. Ayurveda, Yoga and Naturopathy are the traditional healing methods, which were preached and preached by Mahatma Gandhi and many spiritual leaders.
ANANDKUNJ is one of the most respected holistic centers embarking on this groundbreaking work.  As a result, philanthropic support of integrative medicine at ANANDKUNJ can have a very significant impact on the success of the entire field. We are successful in providing the best Holistic Medical Care to all people at very reasonable and affordable expense. The poor and indigent patients are treated absolutely free of charge ay Anandkunj.
In order to achieve our ambitious three-fold program of research, education and patient care, we need philanthropic partners and donors. We welcome and encourage your participation in this exciting venture. By contributing to the Anandkunj, you will have the opportunity to join with ANANDKUNJ faculty to help shape the future of health care. We are of faith that, with your help and cooperation we will be in position to wipe the tears of needy and helpless. For information about donations, pledges or naming opportunities please contact Dr. Nitin Patil or call +91-9423044218. The donation may kindly be made by bank transfer or by DD using following bank details.
 Account Name: Shivambu Health Research Institute (SHRI)
Account Number: 016601006695
Name of the Bank: ICICI Bank
Bank Branch Address: Vasant Plaza, Rajarampuri, Kolhapur
Bank IFSC Code: ICIC0000166
Bank MICR Code: 416229002
Account Name: Shivambu Health Research Institute (SHRI)
Account Number: 20133100482
Name of the Bank: Bank of Maharashtra
Bank Branch Address: Sane Guruji Vasahat, Kolhapur
Bank IFSC Code: MAHB0001017
Bank MICR Code: 416014008